70 Ohio Convention Rental Techs
| | |
| --- | --- |
| Rentals - Audio Visual: | 8 |
| Rentals - Copiers: | 3 |
| Rentals - Desktop Computer: | 8 |
| Rentals - Laptops: | 5 |
| Rentals - Microphones / PA: | 5 |
| Rentals - Displays: | 6 |
| Rentals - Printers: | 6 |
| Rentals - Projectors: | 6 |
| Rentals - Servers: | 2 |
| Rentals - Sound Systems: | 5 |
| Staging - Stage Construction: | 1 |
| Staging - Audio / PA: | 2 |
| Staging - Image Magnification: | 1 |
| Staging - Lighting: | 3 |
| Staging - Pipe & Drape: | 3 |
| Staging - Video: | 3 |
| Staging - Web Casting: | 3 |
| | |
Ohio Convention Center AV & Computer Rentals

Over 200 Ohio Based Technicians, Engineers and Installers are available to deliver and install AV equipment at your next Ohio convention.
Audio Visual Equipment, Staging, Lighting, Sound, Video, Digital Signage, Computers, even and independent wireless connection to the internet.
Have your convention in Ohio
Ohio is the seventh most populous state in the nation making it one of the most popular destinations for our tech travel agents. In 2009, Ohio was ranked 4th in the country for best business climate by Site Selection magazine. Ohio is also home to many Fortune 500 companies as well as the headquarters for 59 of the United States' top 1,000 publicly traded companies which include businesses like Procter & Gamble, Goodyear Tire & Rubber, NCR Corporation, AK Steel, Timken, Abercrombie & Fitch and Wendy's. The state is also home to many large convention centers including the International Exposition Center which boasts over 1,000,000 square feet of exhibit space. Having a plethora of Tech Travel Agents as well as convention centers like the International Convention Center makes Ohio such a great place to schedule your ext conference, convention or meeting.
Ohio Convention Facilities: Most Popular
The International Exposition Center - Cleveland, Ohio
The IX Center is one of the largest convention and exhibition centers in the country with over 1 million square feet of exhibition space. The IX Center is also known for holding some of the largest events in the country due to its capable staff and very promising exhibit space. On average the center sees over 2 million visitors a year and averages around 200 convention and trade show events yearly.
Event Calendar
|
Directions
|
Floor Plans
Columbus Convention Center - Columbus, Ohio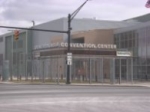 The Greater Columbus Convention Center is alive with cultural activities, arts, sports and entertainment. "As the winner of multiple Prime Site and Inner Circle Awards, this comfortable, striking facility has become one of North America's most popular sites for local, state, regional and national groups and organizations."The Greater Columbus Convention Center is a smart choice for for your next convention or event.
Event Calendar
|
Directions
|
Floor Plans
Duke Energy Center - Cincinnati, Ohio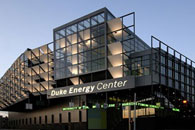 This recently renovated and expanded convention center is located at the heart of downtown Cincinnati with many hotels, shopping centers, and restaurants within walking distance of the convention center. With over 195,000 feet of exhibit space, a nearly 40,000 ft grand ballroom, and 35 meeting rooms the Duke Energy Center is perfectly designed for all types of conventions, conferences, and meetings.
Event Calendar
|
Directions
|
Floor Plans
Convention Center Technology Rentals
Desktop rentals can be great if you are setting up interactive kiosk stations, or temporary computer labs.

Laptop rentals are great if you need on-the-go computing for your event, so that you can stay connected.

If you need fast and lightweight computing to keep track of your information during your event, then you should get a tablet pc rental.

Projector rentals can be an essential component of a convention if you need video presentation technology.

Plasma rentals are also a great asset for presenting video at a large convention, and we can deliver and install your plasma rental.

Video wall rentals are great for presenting large scale video to large audiences, and are easy to get delivered and installed from our agents.