196 California Convention Rental Techs
| | |
| --- | --- |
| Rentals - Audio Visual: | 29 |
| Rentals - Copiers: | 9 |
| Rentals - Desktop Computer: | 25 |
| Rentals - Laptops: | 14 |
| Rentals - Microphones / PA: | 16 |
| Rentals - Displays: | 16 |
| Rentals - Printers: | 11 |
| Rentals - Projectors: | 19 |
| Rentals - Servers: | 4 |
| Rentals - Sound Systems: | 17 |
| Staging - Stage Construction: | 2 |
| Staging - Audio / PA: | 6 |
| Staging - Image Magnification: | 4 |
| Staging - Lighting: | 4 |
| Staging - Pipe & Drape: | 5 |
| Staging & Events - Production Services: | 3 |
| Staging & Events - Rigging: | 2 |
| Staging - Video: | 6 |
| Staging - Web Casting: | 4 |
| | |
Small & Medium Business News
Information, news and stories for SMB, small to medium sized businesses.
www.smbnow.com
Nationwide Computer Service
Computer Service Now: Nationwide Corporate Computer Service Company 877-422-1907.
www.computerservicenow.com
Rent a PC
Rent a pc, laptop computer, notebook, plasma flatscreen display, projector or printer! Call 800 Rent R PC.
www.rentrpc.com
CCTV Security Cameras
CCTV Surveillance Camera Systems with local delivery, installation and support - 877-422-1907.
www.camerasecuritynow.com
A Laptop Blog
A Laptop Blog. Laptop Trends & Reviews For The Laptop Rental Industry...
rentourlaptops.blogspot.com
California Convention Center AV & Computer Rentals

Over 440 California Based Technicians, Engineers and Installers are available for delivery and installation of av equipment at your next convention.
Audio Visual Equipment, Staging, Lighting, Sound, Video, Digital Signage, Computers, even and independent wireless connection to the internet.
Request Convention Support Service
Have your convention in California!
California is responsible for 13% of the United State's gross domestic product is home to a vast variety of different types of industry. The economy of California is heavily dependent on trade and international related commerce. The main exports of the state were devices like computers and electronics. Agriculture remains a very important part of California's economy as well. California is also the center for America's film and television industry as well as a large majority of the music industry. Nearly every film or t.v. show filmed in America is directly related to companies and businesses located in California. With such a diverse economy and a major influence on computer and electronics exporting, California remains as a great place to have your next conference, convention or meeting. The state is home to many large cities, each with their own number of convention centers that are all fully equipped to handle any of your business needs.
Los Angeles Convention Center - Los Angeles, California
The Los Angeles Convention Center, or LACC for short, is best known to many of its visitors as the host of such annual events as the Greater Los Angeles Auto Show as well as E3 -- the largest and most popular video game expo in the world.
Event Calendar
|
Directions
|
Floor Plans
San Diego Convention Center - San Diego, California
The San Diego Convention Center has become one of the nations largest convention centers, and the premier meeting destination Southern California. With over half a million square foot, San Diego Convention Center and its five star service is located in the heart of the beautiful San Diego Bay area.
Event Calendar
|
Directions
|
Floor Plans
South San Francisco Conference Center - San Francisco, California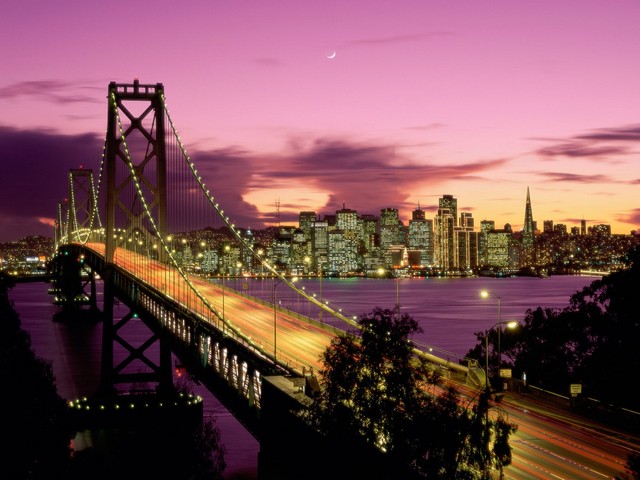 Capable of hosting conferences, corporate meetings, events, and receptions of all sizes the South San Francisco Conference Center is a well known California convention center. This conference center is specifically designed to to host meetings, events, and conventions and is well known as a full service convention and conference center.
Event Calendar
|
Directions
|
Floor Plans
Long Beach Convention Center - Long Beach, California
The Long Beach Convention and Entertainment Center is an arena complex located in Long Beach, California which commonly holds various entertainment and sporting events such as hockey, basketball, and concerts.
Event Calendar
|
Directions
|
Floor Plans
Staples Center - Los Angeles, California
The Staples Center, which is part of The L.A. Live project, is a multi-purpose sporting arena in downtown LA and is also right next to the Los Angeles Convention Center. The L.A. Live was built and designed to offer entertainment, retail, and residential programming to the downtown LA area.
Event Calendar
|
Directions
|
Floor Plans
Convention Center Technology Rentals
Desktop rentals can be great if you are setting up interactive kiosk stations, or temporary computer labs.

Laptop rentals are great if you need on-the-go computing for your event, so that you can stay connected.

If you need fast and lightweight computing to keep track of your information during your event, then you should get a tablet pc rental.

Projector rentals can be an essential component of a convention if you need video presentation technology.

Plasma rentals are also a great asset for presenting video at a large convention, and we can deliver and install your plasma rental.

Video wall rentals are great for presenting large scale video to large audiences, and are easy to get delivered and installed from our agents.