Caribe Royal Hotel Computer & AV Rentals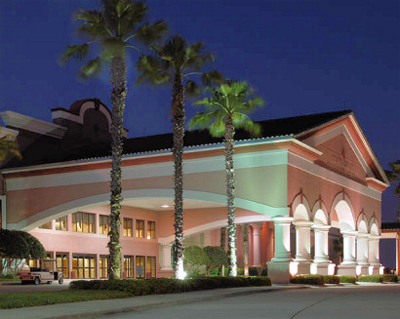 Other Massachusetts Convention Locations:
Orange County Convention Center - Orlando, Florida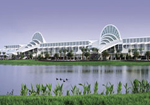 The beautifully designed and lavishly furnished Orange County Convention center hosts nearly two dozen of the largest trade shows in the United States yearly, making it the second most popular convention center, trade show and conference venue in the country.
Miami Beach Convention Center - Orlando, Florida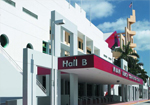 The facility has been continually upgraded over the years, most recently with a large revamp of the entire telecommunications and networking infrastructure as to make it more attractive to conventions featuring high technology.
ConventionVendor.com is an independent nationwide supplier of short term computer, audio visual and convention equipment rentals. It has always been our goal and our pleasure to offer these services to those attending events at the prestigious Caribe Royal Hotel in Orlando, Florida.
Hotel The Caribe Royal Hotel is a 45 acre tropical oasis that is idea for both business and pleasure. It is located in the heart of Orlando and is minutes away from Disney World, Universal Studios and SeaWorld. The Caribe Royal Hotel is literally its own tropical paradise. The Hotel outdoor environment has blended lush landscaping, cascading waterfalls and an array of amenities.
With over 150,000 feet of meeting space the Caribe Royal Hotel is perfect for any sized events executive business meetings and corporate retreats.
So if you are planning a trip to the Caribe Royal Hotel, or any destination in Orlando, relax and let your Technology Travel Agent book your next computer or audio visual rental need.
Our Tech Travel Agents can reserve the computer or audio visual hardware you need for your Orlando trade show, conference or event. Even if you are thinking of a small laptop rental, projector rental, plasma rental, or any other single unit short term rental from ConventionVendor.com this can be an intelligent choice as it saves you the worry and hassle of equipment damage and transportation to and from your event.
Convention Center Technology Rentals
*ConventionVendor.com is not affiliated with or in any way authorized by The Caribe Royal Hotel. ConventionVendor.com is an independent nationwide technology rental provider and this page in no way implies exclusivity of our services at The Caribe Royal Hotel.
---

All rentals, services, products, and promotions on this website are subject to location & availability.

© 2023 Convention Vendor
All Rights Reserved
Founding/Past Member of the NCRA/ITRA
National Computer Rental Technology Association/International Technology Rental Association


Member of the Tech Army Organization

Hosting and Design by Xponex Media