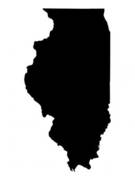 76 Illinois Convention Rental Techs
| | |
| --- | --- |
| Rentals - Audio Visual: | 12 |
| Rentals - Copiers: | 6 |
| Rentals - Desktop Computer: | 12 |
| Rentals - Laptops: | 7 |
| Rentals - Microphones / PA: | 4 |
| Rentals - Displays: | 6 |
| Rentals - Printers: | 9 |
| Rentals - Projectors: | 7 |
| Rentals - Servers: | 1 |
| Rentals - Sound Systems: | 5 |
| Staging - Stage Construction: | 1 |
| Staging - Audio / PA: | 1 |
| Staging - Lighting: | 2 |
| Staging - Video: | 1 |
| Staging - Web Casting: | 2 |
| | |
Approved Vendor Links
Computer Laptop Rentals
Computer Rental, Laptop Rental, Notebook Rental, Projector Rentals, Plasma Rentals 888-736-8301...
www.rentacomputer.com
Laptop Rentals
For Laptop Rentals, Tablet PC Rentals, Notebook Rentals Call 1-888-736-8301...
www.rentourlaptops.com
Projector Rentals
Book your technology rental needs with a Tech Travel Agent 888-736-8301 Your projector and plasma rental specialist!
www.rentourprojectors.com
TECH-ARMY™ | Tech Army Organization
The World's best army of technicians, engineers, av experts and cctv security camera installers.
www.tech-army.org
Plasma Rentals & Projector Rentals
Plasma Rentals, LCD Projector Rentals & DLP Projector Rentals 888-736-8301.
www.pcavrent.com
Illinois Convention Center AV & Computer Rentals

Over 150 Illinois Based Technicians, Engineers and Installers are available to deliver and install AV equipment at your next Illinois convention.
Audio Visual Equipment, Staging, Lighting, Sound, Video, Digital Signage, Computers, even and independent wireless connection to the internet.
Have your convention in Illinois
Illinois is the fifth most populous state in the nation making it one of the most popular destinations for our tech travel agents. The state of Illinois also several industrial cities which actively invest in chemical manufacturing, machinery, and computer electronic parts. Illinois is also home to the McCormick Convention Center. With over 2.6 million sq. feet of exhibit halls, the McCormick Place is the nations largest convention center. Having over 150 tech travel agents and convention centers such as the McCormick Place being located in Illinois is what makes this state such a great place to schedule your next conference, convention, or meeting.
Illinois Convention Facilities: Most Popular
McCormick Place - Chicago, Illinois
The McCormick Place Conference Center is the nations largest convention center and the third largest convention center in the world. It is the host of thousands of events every year, attracting more than 3 million visitors annually.
Event Calendar
|
Directions
|
Floor Plans
Prairie Capital Convention Center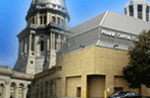 The Center is a multi-purpose facility that is adaptable to suit a variety of events, such as concerts, tradeshows, wrestling, monster trucks, indoor football, ice shows, rodeos, and much more!
Event Calendar
|
Directions
|
Floor Plans
Convention Center Technology Rentals
Desktop rentals can be great if you are setting up interactive kiosk stations, or temporary computer labs.

Laptop rentals are great if you need on-the-go computing for your event, so that you can stay connected.

If you need fast and lightweight computing to keep track of your information during your event, then you should get a tablet pc rental.

Projector rentals can be an essential component of a convention if you need video presentation technology.

Plasma rentals are also a great asset for presenting video at a large convention, and we can deliver and install your plasma rental.

Video wall rentals are great for presenting large scale video to large audiences, and are easy to get delivered and installed from our agents.